Tell me a little about what you need, and I will respond quickly with a fee and estimated turnaround time.
Need an appraisal now? Order securely online for an accurate, reliable appraisal to fit your specific needs.
When you need to know the true value of a property, you need an expert. Find out about the appraisal process.
Appraisal Expert
As a Certified Residential Real Estate Appraiser, I have the comprehensive education and qualifications to generate the level of credible property value opinions that banks and major lending institutions need for mortgages. With over 15 years of experience, I am able to complete appraisal assignments on wide variety of residential property types.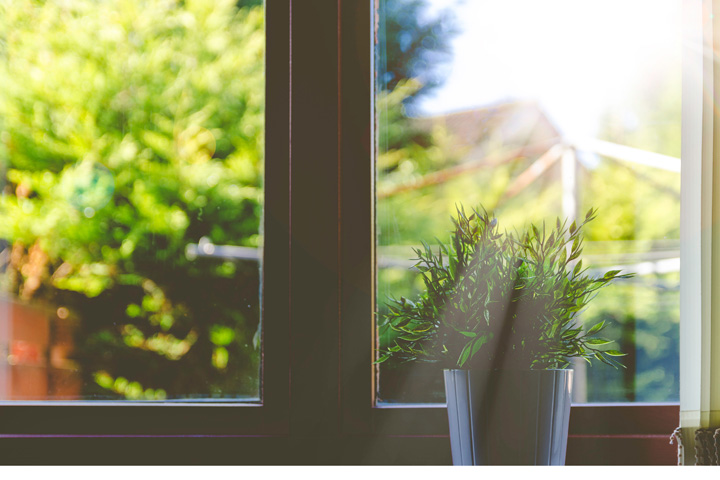 Today's Rates
| Mtg Loan | Rate | APR |
| --- | --- | --- |
| 30-yr Fixed | 4.65% | 4.8% |
| 15-yr Fixed | 4.11% | 4.33% |
| 1-yr Adj | 2.76% | 3.42% |
* national averages
Real Estate and Mortgage News:
&nbsp
Chinese Homebuyers Look to U.S., Despite Restrictions, Trade War
9/24/2018 3:02 PM
Despite new regulation and a trade war, China is continuing its hold as a key player on the property scene in the U.S., according to recently released research. In 2017, Chinese investors poured $39.7 billion into real estate in the U.S., Juwai.com reports. The majority—$30.4 billion—was on the residential side, and in California, Florida and [&...Read More
&nbsp
ESPN Founder—a Disruptor of His Time—to Keynote Power Broker
9/24/2018 8:23 AM
Bill Rasmussen to Headline RISMedia's 23rd Annual Power Broker Reception & Dinner ESPN Founder Bill Rasmussen will address attendees of RISMedia's 23rd Annual Power Broker Reception & Dinner, held in Boston on November 2 during the REALTORS® Conference & Expo. Through adversity and an entrepreneurial mindset, Ra...Read More
&nbsp
Market Report: Flatter Rents and Slowing Values
9/24/2018 8:22 AM
According to the August Zillow® Real Estate Market Report, home prices and rents slowed as summer wound down, with prices up 6.5 percent year-over-year—a departure from 8.2 percent this spring—and rents unchanged. Based on the Zillow Home Value Index and the Zillow Rent Index, the median price is $216,700, and the median rent is $1,440. [...Read More
&nbsp
Sereno Group: Exceeding Industry Standards Every Step of the Way
9/21/2018 11:03 PM
(L to R) Tim Proschold, Vice President of Group Strategy and Success; Ryan Iwanaga, Executive Vice President; Barbara Cole, Chief Operating Officer; Chris Trapani, Chief Executive Officer Chris Trapani and Ryan Iwanaga grew up together in the quiet, rolling suburbs of Northern California that would grow into the Silicon Valley—and the Sereno Gro...Read More
&nbsp
Cheri Fama: Professionalism and Service Win the Day
9/21/2018 11:02 PM
Vitals: John Daugherty, REALTORS® Years in Business: 51 Size: 3 offices, 150 agents Region Served: The Greater Houston area 2017 Sales Volume: $1.108 billion 2017 Transactions: 1,455 No. 235 in sales volume in RISMedia's 2018 Power Broker Report www.johndaugherty.com With the dual role of president and chief o...Read More
&nbsp
Remodeling Spending to Spike
9/21/2018 11:00 PM
Across 50 of the largest major markets, home remodeling spending will spike this year, according to findings released by the Remodeling Futures Program at the Joint Center for Housing Studies at Harvard University. Expenditures for home remodels will rise by 5 percent in 41 of the 50 markets, and by 10 percent more in 11—the […] The...Read More
&nbsp
No Gain, No Loss: Existing-Home Sales Stabilize
9/20/2018 3:48 PM
August existing-home sales stabilized, ending a regressive streak, the National Association of REALTORS® (NAR) reports. At 5.34 million, activity neither decreased nor increased from July, but was down 1.5 percent from the prior year. Inventory month-over-month also steadied, at 1.92 million—a jump from 1.87 million the prior year. Activity...Read More
&nbsp
Making Moves for REALTORS: One-on-One With Bob Goldberg
9/19/2018 3:12 PM
Credit: AJ Canaria of PlanOmatic Bob Goldberg has had an action-packed year. In just a little more than 12 months since taking the helm as CEO of the National Association of REALTORS®, Goldberg has implemented an array of internal changes and spearheaded several key initiatives designed to better serve members. During a special one-on-one i...Read More
&nbsp
The .realestate Member Pre-Sale Has Begun!
9/18/2018 2:49 PM
NAR PULSE—Your agents cover a lot of ground…your digital presence should, too. From Sept. 18-Nov. 16, REALTORS® with an active .realtor™ domain—FREE for the first year, one per individual member—have exclusive access to purchase .realestate domains before they become available to the public. From westend.realestate to bayside.realesta...Read More
&nbsp
Hurricane Florence: 32 Deaths, Housing Shortages and Increasing Flooding Dangers
9/18/2018 2:46 PM
Hurricane Florence made landfall in the Carolinas over the weekend, battering the region and surrounding states with record amounts of rainfall; over 30 inches fell in Swansboro, N.C. by Saturday, Sept. 15, as reported by the National Weather Service. Sources report at least 32 people have died from weather-related events; however, this number c...Read More
---
---
---
Real Estate and Mortgage News:
&nbsp
NAR Provides Feedback to Treasury Report
8/3/2018 2:42 PM
The U.S. Department of Treasury issued the latest in a series of reports aimed at improving regulation of the U.S. financial system. NAR provided feedback to Treasury earlier this year on this initiative, highlighting a number of topics o...Read More
&nbsp
Fannie Mae Appraisal Roundtable
7/27/2018 10:21 AM
NAR members, including both appraisers and agents, were invited to participate in a stakeholder roundtable with Fannie Mae hosted by NAR in the NAR DC offices.Read More
&nbsp
2018 Appraisal Summit
7/27/2018 9:51 AM
On July 18th, 2018, NAR hosted its annual Appraisal Summit in Washington DC. The Summit brought together REALTORS® including appraisers and agents, as well as AMCs, government officials, trade associations, and private market entities, to...Read More
&nbsp
Residential Real Estate Appraising: "Hot" Legal Issues
7/18/2018 4:21 PM
View Peter Christensen"s presentation from July 18, 2018, on appraisal liability issues such as professional negligence, risk avoidance, and more.Read More
&nbsp
NAR Position on AMC Appraisals
5/24/2018 1:49 PM
NAR Real Property Valuation Committee Chair Rebecca Jones and Vice Chair David Griffith talk about NAR"s appraiser independence policy and a paper published by the Federal Housing Finance Agency in May on appraisal management companies an...Read More
&nbsp
Rethinking Real Estate Valuations and Alternatives to Traditional Appraisals
5/16/2018 2:20 PM
Efforts to reduce costs, increase efficiencies and incorporate more innovation, technology and data in the valuation process are expanding the use of alternative valuation methods.Read More
&nbsp
Voice for Real Estate 85: GDPR, AMCs, Midyear Mtgs, Infrastructure
5/1/2018 1:03 PM
Brokers and associations face changes to their data collection activities as a European Union rule to protect privacy takes effect. AMC-ordered appraisals don"t overvalue property at a higher rate than appraisals ordered by lenders....Read More
&nbsp
ASC Rejects Appraisal Waiver Request
4/27/2018 1:43 PM
The Board of the Appraisal Subcommittee (ASC) decided in an open meeting to reject Tri-Star Bank"s request for a waiver of commercial appraisal requirements for the Nashville, TN area.Read More
&nbsp
Licensee Testimony Improperly Excluded
4/18/2018 12:27 PM
North Carolina's highest court rules that lower court erroneously relied upon the state statute for appraisals when it denied admission of testimony from a real licensee about the value of land taken by the state for a road project, findi...Read More
&nbsp
NAR Comments on Appraisal Waiver
4/13/2018 1:56 PM
NAR submitted a comment letter to the Appraisal Subcommittee (ASC) concerning Tri-Star Bank"s request for appraisal relief in the Nashville area and surrounding counties.Read More
---