Christopher C. Call is a Certified Residential Real Estate Appraiser with over 15 years experience in Fredericksburg and surrounding areas.
Ready to order? Click here. Or feel free to call us to learn more.
For over a decade, mortgage lenders and consumers have called upon Christopher Charles Call to provide high-quality value estimates on residential properties in the Commonwealth of Virginia. By continuously keeping up with local real estate trends in Northern Virginia, Fredericksburg and the surrounding areas and staying current on valuation techniques through accredited courses, he has been consistently able to produce reliable home valuations.
Appraisal assignment can be completed for mortgage transactions and the following purposes:
Divorce Settlements
Tax Assessment Disputes
Estate Settlements
Pre-Listing Opinion of Value
PMI Removal
Technology plays a prominent role in how Christopher Charles Call does business. It helps keep costs reasonable while simultaneously achieving high quality and responsive service.
Christopher Charles Call is FHA Approved and has testified as an Expert Witness.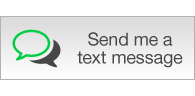 There was a problem returning the RSS feed.